3612 Pera in Central El Paso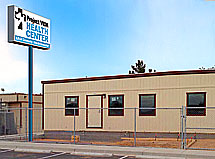 14900 Greg in Montana Vista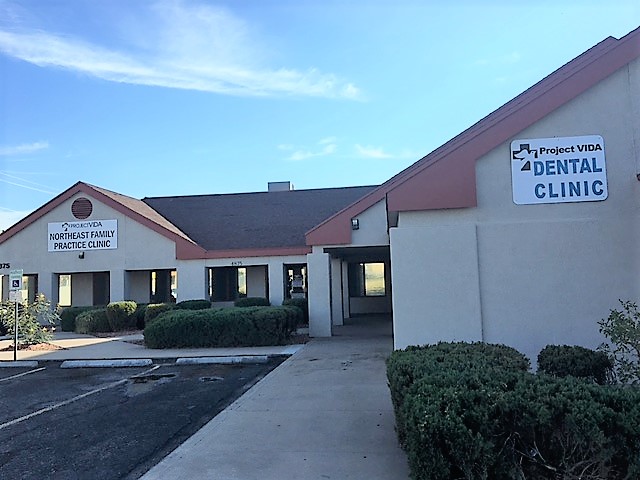 4875 Maxwell in Northeast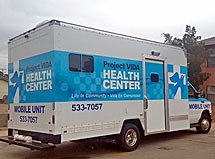 Project Vida Health Center
Project Vida Health Center Mission: Foster fully integrated primary and preventive care that is culturally and personally welcoming, evidence based, and patient empowering.
Project Vida Health Center Vision: Healthy Individuals and families who nurture themselves and others
Project Vida Health Center clinics assist patients in all stages of life from birth through geriatric years. We offer a full range of primary health care services throughout our multiple locations, including but not limited to:
Wellness check-ups

Immunizations

Labs

Low-cost pharmaceuticals

Diabetes and hypertension diagnosis, care and follow-up

Prenatal care

Maternal/child health

Pediatrics

Well-child check-ups

Counseling and integrated behavioral health care.

Family planning

Dermatology
Client Centered: We believe the patient's health is the primary concern in planning and operating all Project Vida Health Center services and activities.
Insurance: Project Vida Health Center accepts many major insurances including Amerigroup, Blue Cross/Blue Shield, Cigna, CHIP, El Paso Health, Health Care Options, Medicaid, Medicare, Molina, Superior, Triwest, United Healthcare, and Wellcare, among others.
Discount Programs Available: Patients without insurance are charged for services according to their ability to pay based on sliding scale fees. No one is refused service for inability to pay.
Project Vida Health Center dedicates itself to serving the well-being of its patients and clients without regard to race, sex, color, national origin, disability, gender orientation, or ability to pay for services.
Registration for Uninsured/sliding scale
PLEASE BRING the following information to register for services:
TX Driver's License or any current picture ID of patient and spouse*

Proof of address (i.e. a bill)

Last 3 current check stubs or letter verifying monthly income for patient and spouse

Birth certificates: for dependents 18 and under

Insurance cards: Medicare, Medicaid or CHIP for anyone residing in the household

Governmental assistance: Temporary Assistance for Needy Families (TANF), Supplemental Nutrition Assistance Program (SNAP)
*Application must be signed by patient and spouse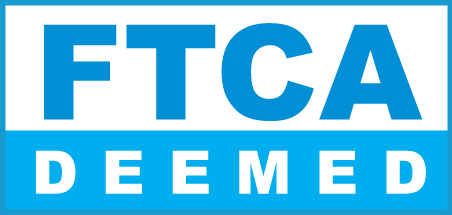 Project Vida Health Center is a Federally Qualified Health Center and receives public health funding.
This Health Center receives Federal funding from the U.S. Department of Health & Human Services and has U.S. Public Health Service deemed status with respect to certain health or health-related claims, including medical malpractice claims, for itself and its covered individuals.
As a Health Center Quality Leader, Project Vida Health Center achieved the best overall clinical performance among all health centers nationwide in 2017, placing in the top 30% of the adjusted quartile rankings for clinical quality measures.
APPOINTMENTS CALL: (915) 533-7057 EXT. 702
Except where noted, clinics have routine daytime and extended evening appointments with various closings for lunch. Please call for specific information on days and times of the clinic you wish to visit.
NAFTZGER CLINIC: 3612 PERA • 79905
NORTHEAST FAMILY PRACTICE AND DENTAL OFFICE: 4875 MAXWELL • 79904
MONTANA VISTA CLINIC: 14900 GREG DR. • 79938
LA CLÍNICA GUADALUPANA/AGUA DULCE : 901 ASENCION • 79928
CANUTILLO CLINIC: 7000 5th St. 79835 Mobile Clinic Unit: MON. 9:00 AM- 12:00 noon and 1:00 PM- 4:00 PM
HUECO CLINIC: 3501 HUECO. 79903 (915) 533-7057 EXT. 702 TUES. and THUR. 8:00 AM - 4:00 PM . Closed for lunch 12:00- 1:00 PM
SURETY CLINIC: 6040 SURETY DR. 79905 (915) 533-7057 ext. 702 MON-THURS 8:00 AM-8:00 PM FRI 8:00 AM- 7:00 PM Closed for lunch 12:00- 1:00 PM
SIERRA BLANCA, TEXAS: 500 E. WALLING ST. 79851
(915) 369-0038 MON. 8:00 AM- 5:00 PM Closed for lunch 12:00- 1:00 PM
DELL CITY, TEXAS: 104 S. DODSON ST. 79837 (915) 964-2869 Last Monday of the month: 8:00 AM- 5:00 PM Closed for lunch 12:00- 1:00 PM
FORT HANCOCK, TEXAS: 561 KNOX AVE. 79839
(915) 769-1079 WED. 8:00 AM- 5:00 PM Closed for lunch 12:00- 1:00 PM